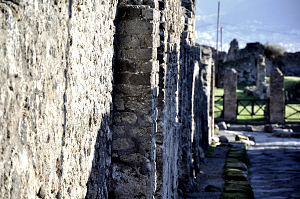 From May have begun again the evening visits to the excavations of Pompeii and Herculaneum.
When: every Saturday night until October 1
Hours: 8.00 pm -11.00 pm (last entrance at 10.00 pm).
Ticket price: 2 €
Note
After 36 years it reopens the Antiquarium, nineteenth-century building closed and reopened several times over the years due to the bombardment of 1943 and the earthquake of 1980.